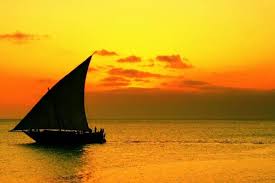 Hair extensions, also known as hair wefts or hair bundles, are a popular beauty accessory used to enhance the length, volume, and style of one's hair. These extensions come in a variety of types, including real human hair and synthetic hair. Let's delve into the common types of hair extensions and what sets them apart.
**1. Clip-In Hair Extensions:**
Clip-in hair extensions are a temporary and convenient way to add length, volume, and color to your hair. They feature hair strands attached to small clips that can be easily clipped onto your natural hair. Clip-ins are versatile and can be applied or removed within minutes.
**2. Tape-In Hair Extensions:**
Tape-in hair extensions are semi-permanent extensions that are attached to your natural hair using a strong adhesive tape. They lie flat against the head and are ideal for adding volume and length. They require regular maintenance and can last several weeks before needing to be reinstalled.
**3. Sew-In or Weave Hair Extensions:**
Sew-in or weave hair extensions involve braiding your natural hair into cornrows and then sewing the extensions into the braids using a needle and thread. This method offers a secure and long-lasting result, typically lasting 6-8 weeks. Sew-in extensions allow for various styling options and are popular among those looking for protective styles.
**4. Micro-Link or Micro-Bead Hair Extensions:**
Micro-link or micro-bead hair extensions are applied by attaching small, metal beads or links to your natural hair strands. The extensions are then clamped onto the beads, holding them in place. This method is gentle on the hair and allows for flexible styling. Micro-link extensions can last up to 3 months.
**5. Fusion or Bonded Hair Extensions:**
Fusion or bonded hair extensions involve applying extensions strand by strand using a keratin-based adhesive. A heat tool is used to melt the adhesive and bond the extensions to your natural hair. This method provides a natural look but can be time-consuming to apply and may require professional installation.
**6. Halo Hair Extensions:**
Halo hair extensions consist of a single weft of hair attached to a transparent wire or "halo." The halo is placed on top of your head, and your natural hair covers it, creating the illusion of longer and thicker hair. They are easy to wear and remove and are a great option for those seeking temporary extensions.
**7. Synthetic Hair Extensions:**
Synthetic hair extensions are made from man-made fibers and are an affordable alternative to human hair extensions. They come in various styles and colors. While they can't be heat-styled like human hair, they offer a quick and budget-friendly way to change your look temporarily.
**8. Human Hair Extensions:**
Human hair extensions are considered the most natural-looking and versatile option. They are made from real human hair and can be styled, colored, and treated just like your natural hair. They offer a seamless blend with your own hair and are available in a wide range of textures and colors.
In conclusion, hair extensions come in various types to suit different preferences and needs. Whether you're looking for a temporary change for a special occasion or a more long-term solution, there's a type of hair extension that can help you achieve the desired length, volume, and style you desire. It's important to choose the type of extension that aligns with your lifestyle, maintenance preferences, and desired look.